Our Mission Statement:
A group of youth coming together to help each other walk out this faith, in this culture that is always changing.
Our Leaders: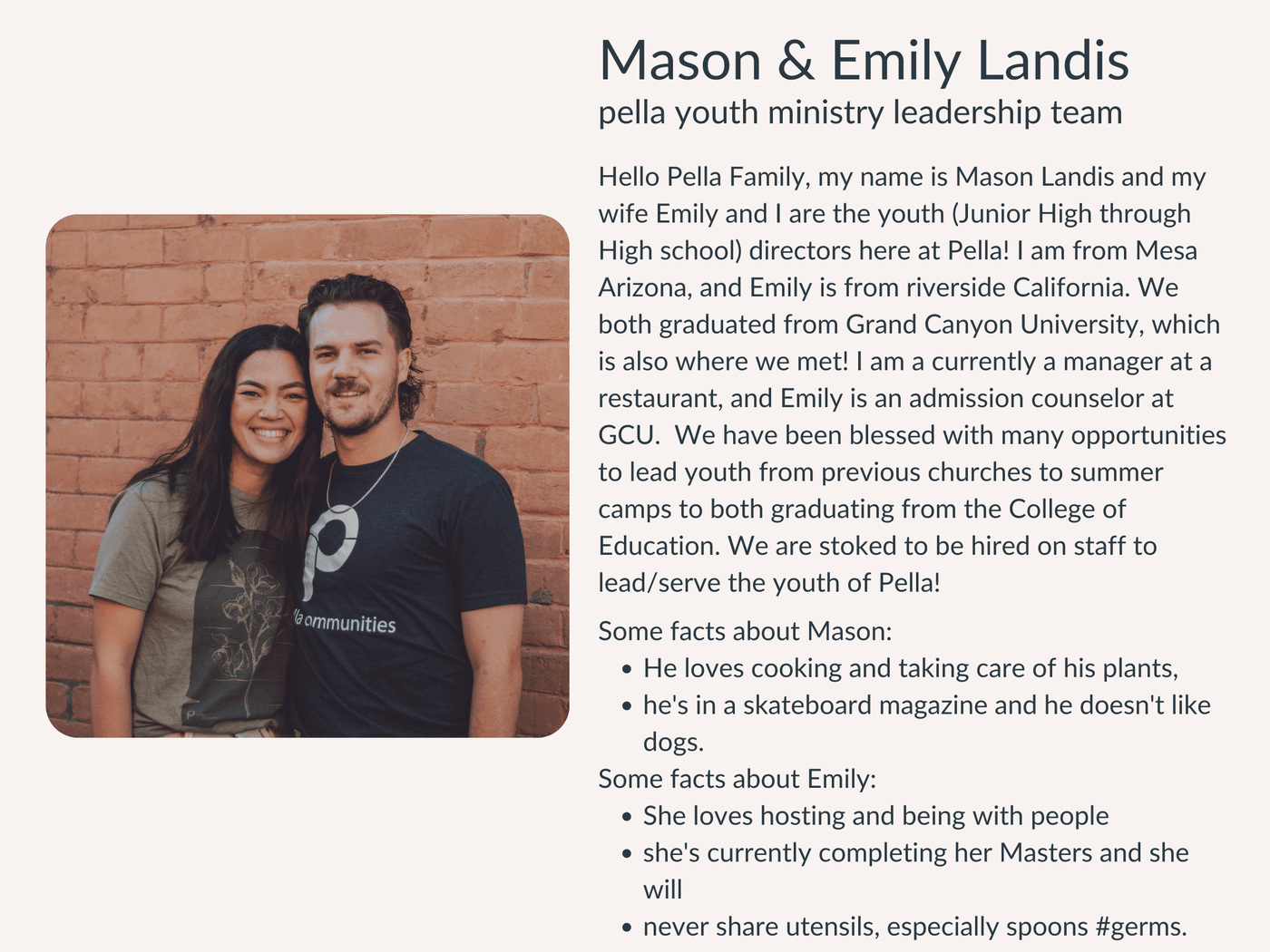 Frequently Asked Questions:
Q - What nights do we meet?
A - We meet on the fist, second, and third Wednesdays of each month! At the church from 6:30 -8:30 (we will also do fun events on any 5th Wednesdays around the same time but it could be different locations).
Q - How can I get in contact with Mason?
A - Contact information:
mobile – (480) 459-0564
email – masonlandis30@gmail.com
We also do most of our communication through the church center app! Contact Mason if you have questions about that.
Q - What is the age range?
A - Currently we are a very small group! So we are a combination of any students in junior high and high school age range (the hope is to one day have separate ministries for high school and junior high and students.
Q - What does a normal youth group look like?
A - A typical night of group consists of eating together, playing some sort of fun game, and a bible study portion. We end the night in small groups and get to talk about what the Lord is doing in our lives.