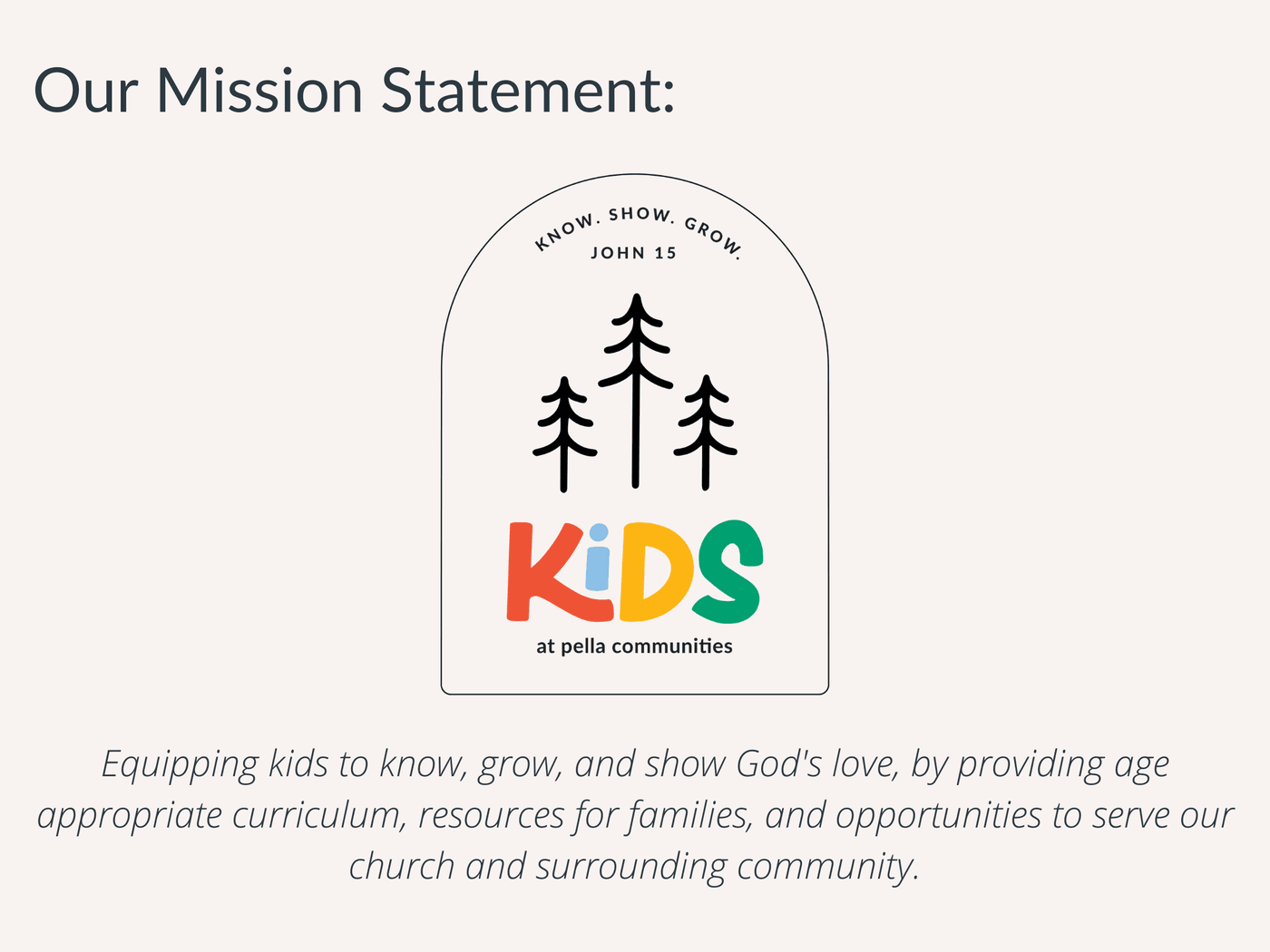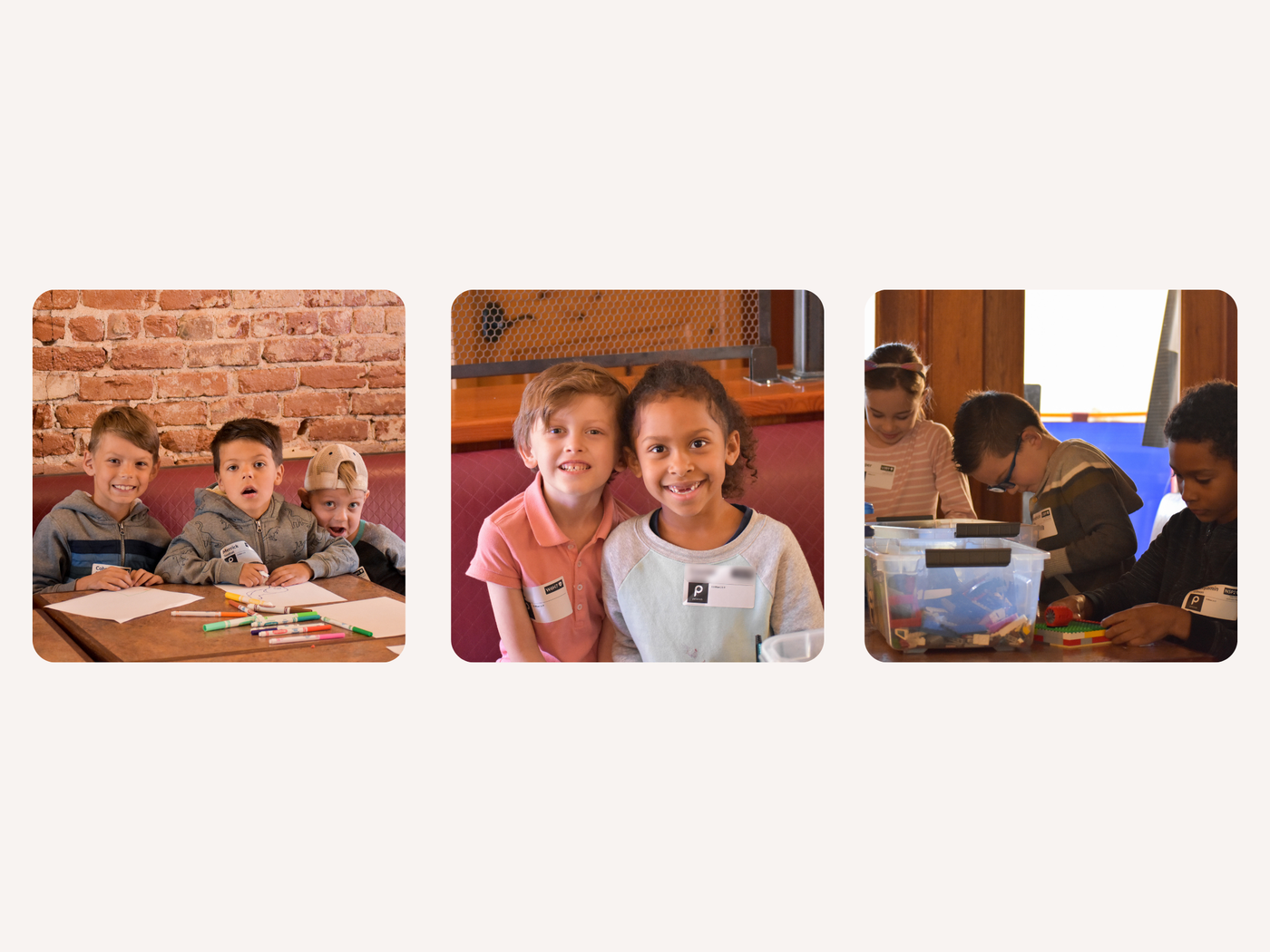 Our Leaders: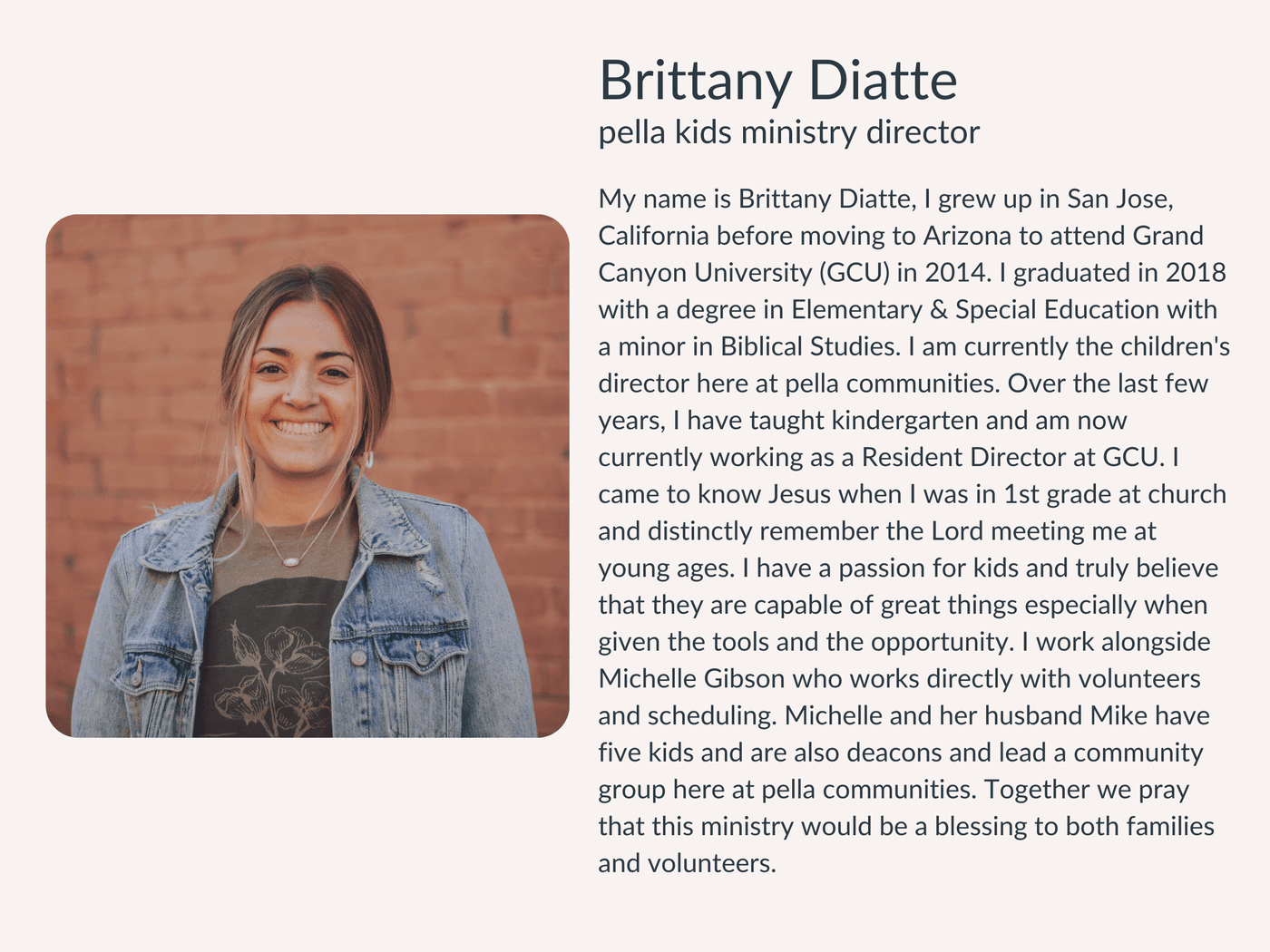 Our Volunteers:
pella Kids is staffed by trained and background-checked volunteers who are dedicated to providing intentional love and care for the children and families in our community. We use sermon-based curriculum, meaning what is being taught in "big church" is also being taught in kids. Our hope and prayer is that families leave church and are able to continue discussing the learning topics.
Frequently Asked Questions:
Q - Are the volunteers trained and background checked?
A - Yes, we background check, interview, and train all kids volunteers.
Q - Is a snack provided?
A - Yes, please let the volunteers know of any food allergies.
Q- What is done on a typical Sunday?
A - Kids prek-5th grade will attend worship with their families and then be dismissed to their classrooms for a lesson, craft, and snack.
Q - Are there events throughout the week for my child?
A - Please check the community board and new letter for possible upcoming events.
Q - What can I do to connect what my child is learning at church to at-home application?
A - Please refer to the "Pella Kids Monthly News" below!